You'll need to bring photo ID to the elections in May 2023, to find out more please visit our Voter ID webpage.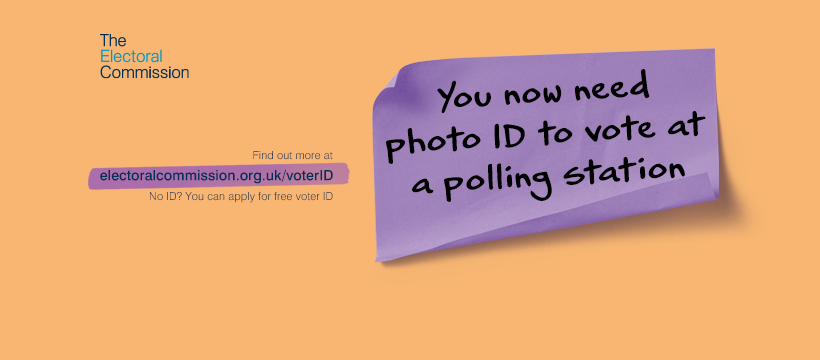 WSCC By-Election for East Grinstead Meridian Division - 4 May 2023
Local Government Elections - 4 May 2023
Throughout Mid Sussex Local Government Elections will be held on Thursday 4 May 2023. Residents will be able to vote in all Wards for District Councillors (MSDC) and in some areas there will also be Town Council or Parish Council elections.
If you are considering public service to represent your community and be part of strategic and policy decision-making, by standing for election to become a Councillor, please see our 'Being a Councillor' guide and the Candidate Nomination Packs below
Mid Sussex District Council must implement new electoral ward boundaries at the 2023 elections following a recent Electoral Review conducted by the Local Government Boundary Commission for England (LGBCE). This Council will now have 48 Councillors representing 27 electoral areas, known as 'Wards'. Here is our new map of the District Council Wards
District Council Wards – effective at elections in 2023 
Information about standing for election as a political party candidate can be obtained from the desired political party. More information about standing for election as an Independent candidate is available from: The Electoral Commission
The key dates that voters, prospective candidates, and election agents will wish to know are:
| | |
| --- | --- |
| Notice of Election Published | Monday 20 March 2023 |
| Candidate Nominations Open | Tuesday 21 March 2023 |
| Candidate Nominations Close | Tuesday 4 April 2023 at 4.00pm |
| Postal votes are dispatched to existing postal voters | Thursday 13 April 2023 |
| Electoral Registration Deadline | Monday 17 April at 11.59pm |
| Application for a Postal Vote Deadline | Tuesday 18 April at 5pm |
| Application for a Proxy Vote Deadline | Tuesday 25 April at 5pm |
| Application for a Voter Authority Certificate | Tuesday 25 April at 5pm |
Candidate Nomination Packs
Here we provide a suite of Candidate Nomination Packs for local government elections in May. It is essential to use the correct pack. Please consult and use only the one(s) that will apply to your nomination(s).
Completed nominations must be submitted in-person and by hand. Given the numbers expected, it is necessary to make an appointment for any working day between 21st March – 4 April. We strongly recommend making your appointment for the earliest possible date in this period - it is not advisable to work up to the deadline of 4pm on 4 April 2023. Please contact Electoral Services as soon as possible to secure your desired appointment date and time. The team's direct telephone number can be found at page one of the pack.
Once you have drafted your nomination papers, if you would like an informal check prior to your nomination submission appointment, you may arrange this with Electoral Services via email to: elections@midsussex.gov.uk
The following elections are scheduled to occur in the coming years:
UK Parliamentary General Election – Expected in 2024
Details of any unscheduled vacancies will appear as they arise at Councillor Vacancies.