Mid Sussex Play Days 2022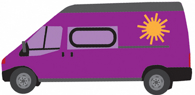 The MSDC Play Days on Tour Summer 2022 programme will be visiting 10 locations across the district running from 1 – 3 p.m. twice a week throughout the school summer holidays. This programme delivers free activities for children and families, under 10, providing a range of activities including music, arts, circus skills and sports.  Working in partnership with the Town and Parish Councils and local organisations by providing an activity whilst having the opportunity to promote their offer.   Three Skate Fests will also be running during the summer holidays – details below.
The school Summer Holidays programme of free events for families with children of all ages will start on Thursday 21st July and finish on 31st August:
Play Days on Tour - Events and Activities
Skate Fest Events and Activities
Skate Fests – all ages welcome
| | | | |
| --- | --- | --- | --- |
| Date | Town | Location | Time |
| 21st July | Haywards Heath  | Victoria Park, RH16 4LR | 3 - 5.30 pm |
| 22nd July | Haywards Heath | Tim Farmer Rec, Bolnore Village, RH16 4GJ  | 2 - 4.30 pm |
| 31st August | East Grinstead   | King George's Field, RH19 3LN  | 2 - 4.30 pm |
Activities at the Skate Fests
SCYP – T Shirt design & printing 
DJ Neel – music, DJing & Karaoke 
Charlies Pedals – Bike & Scooter service

 
If you would like more information, please register below to receive email updates on any FREE MSDC activities and events.
If you would like to revisit the Play Days at Home programme created in 2020 the links are below – you can see Tomfoolery tell jokes and do some magic, Wish Works Puppets Sam the Mouse and Sebastian the Fox will tell funny stories, you can learn dance moves with Lucy from Pop Steps and lots more …………..
All these videos can also be found on the MSDC YouTube - https://www.youtube.com/playlist?list=PLR0D-xywxM6r7MLb2C82_8V31YQZ1DWe4