Information for Parents and Carers of Teens
Welcome to the Information for Parents and Carers page. Parenting teenagers can be challenging, and many parents find it hard to adapt to changes in their child's behaviour as they grow – we hope you find these practical tips and information helpful. These pages will be regularly updated with a range of topics and issues.
To help with your teens challenging behaviour here are some techniques to look at:
It's good to have a reality check with your teens and show the things they can control and the things they can't …..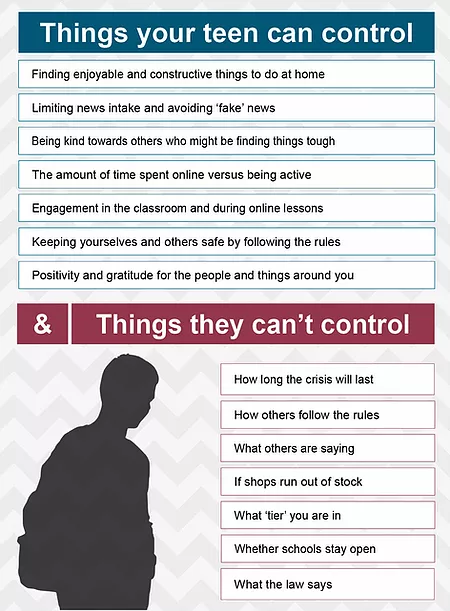 Visit www.theparentsguideto.co.uk for more support