Shop local in Burgess Hill, Hassocks and Hurstpierpoint by getting ShopAppy
PR2444/NS/JB - 13/07/2022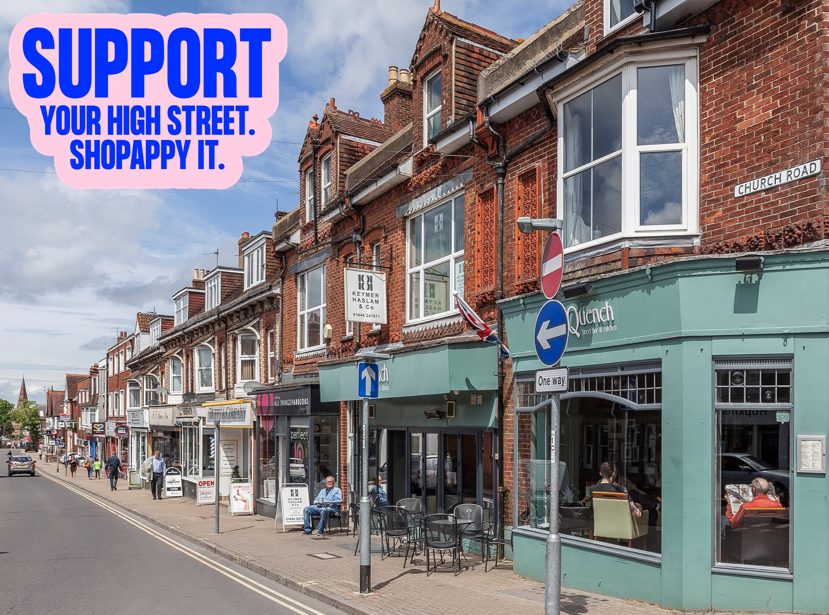 ShopAppy.com goes live in Burgess Hill, Hassocks and Hurstpierpoint on 15th July, helping to support and promote local businesses and encourage residents to shop local.
With High Street shops fully reopened after months of uncertainty and lockdown, Burgess Hill and the key villages of Hassocks and Hurstpierpoint are now supported by ShopAppy, ensuring that residents can shop locally online, as well as in person.
Independent shops and businesses across the area can join the local shopping and business website, Shopappy.com. The Shopappy.com portal is an locally-based website that makes it easier for everyone to support the High Street from the comfort of their homes – at no extra cost.  You can browse, book, buy and collect from numerous independent shops and businesses in your area with one simple checkout. Most importantly, the digital shop window influences people to visit town, so people can pre-browse to plan their trip.
The founder of ShopAppy.com, Dr Jackie Mulligan, says: "We are very excited to be working across Burgess Hill, Hassocks and Hurstpierpoint on the launch of ShopAppy.com here. It could not be a more critical time for businesses to work together and make it easier for locals to spend closer to home. When we spend local, our spend stays local – so whether you use ShopAppy to browse and go in person or to book something or shop online, you can easily help your area – because where you spend matters for local jobs and local businesses."
Councillor Stephen Hillier, MSDC Cabinet Member for Economic Growth and Net Zero commented "The ShopAppy website is accessible with no download or sign in required - it will really showcase what our businesses in the area can provide. We have seen incredible adaptation by local shops in light of the pandemic, but we need to make it easier for people to support our local businesses because that will really help them to thrive."
Leader of Burgess Hill Town Council, Councillor Robert Eggleston commented, "In an increasingly digital world, ShopAppy.com can provide a local online marketplace to help retailers, service providers, the hospitality sector, traders, and indeed the full range of economic life, to promote their business with bookings, marketing and even click and collect. Increasingly businesses are operating with, what is called, a 'multi-channel offering' and by having a presence on ShopAppy.com they have a way to keep their name in the local public eye which will help to showcase the many very good businesses we have in Burgess Hill."
Mid Sussex District Council is subsidising independent businesses across Mid Sussex to sign up to ShopAppy.com for free until March 2023. Once registered, businesses can quickly populate their own mini site with goods and services at no cost. Help is provided throughout by the ShopAppy team to help those new to technology.
Burgess Hill and its surrounding area is the first to launch, with further launches planned in and around East Grinstead and Haywards Heath later this summer, once a good selection of businesses have signed up. 
ENDS