Mid Sussex District Council supports Dame Vera Lynn Children's Charity
- 11/08/2023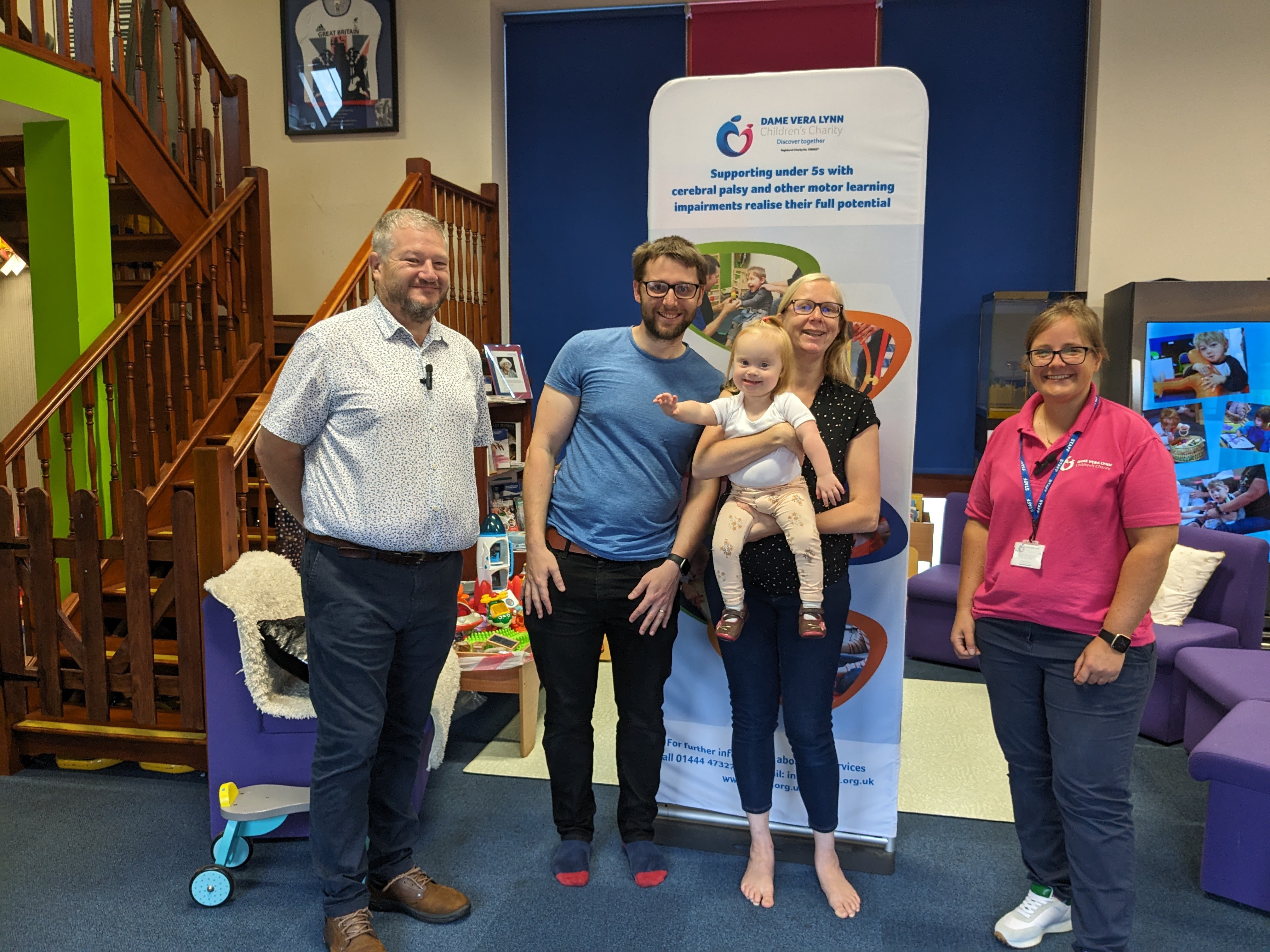 Councillor Chris Hobbs, Cabinet Member for Leisure and Customer Services, visited the Dame Vera Lynn Children's Charity in Cuckfield further to the £2,500 community grant that was awarded to the charity at the end of June.  
The charity supports children under five with cerebral palsy and other motor learning impairments, helping them to realise their full potential. Activities offered include music therapy, sensory sessions, conductive education sessions, and access to professional speech and language therapists.  
The grant will be used to support the delivery of these services that support more than 60 children, siblings, and families.  
Councillor Hobbs, shared: "It was wonderful to visit the Dame Vera Lynn Children's Charity and see first-hand how the charity's work supports local families. I saw one of the 'big jam' sessions in action that are delivered by trained music therapists. The session was engaging, interactive, and a pleasure to see the children express themselves". 
"This type of work is exactly what the community grants are for and so I'd urge you to put an application in if you think your organisation could benefit from some extra funding. The next round of applications closes on 1 September." 
Glenys Creese, Chief Executive Officer of the charity, added: "The funding enables us to deliver high-quality, engaging sessions that are led by experts in their field. There is a huge need for this service, and I am grateful that we are able to continue running these sessions". 
"We are hugely grateful for this contribution from the Council as well as the time our volunteers offer to support our families." 
For more information about how the charity supports children with motor learning impairments, please visit www.dvlcc.org.uk. If you are interested in submitting an application for a community grant, please search 'community grants' on the Mid Sussex District Council website.