Council announces sponsorship of Mid Sussex STEM Challenge
PR2023022 - 17/10/2023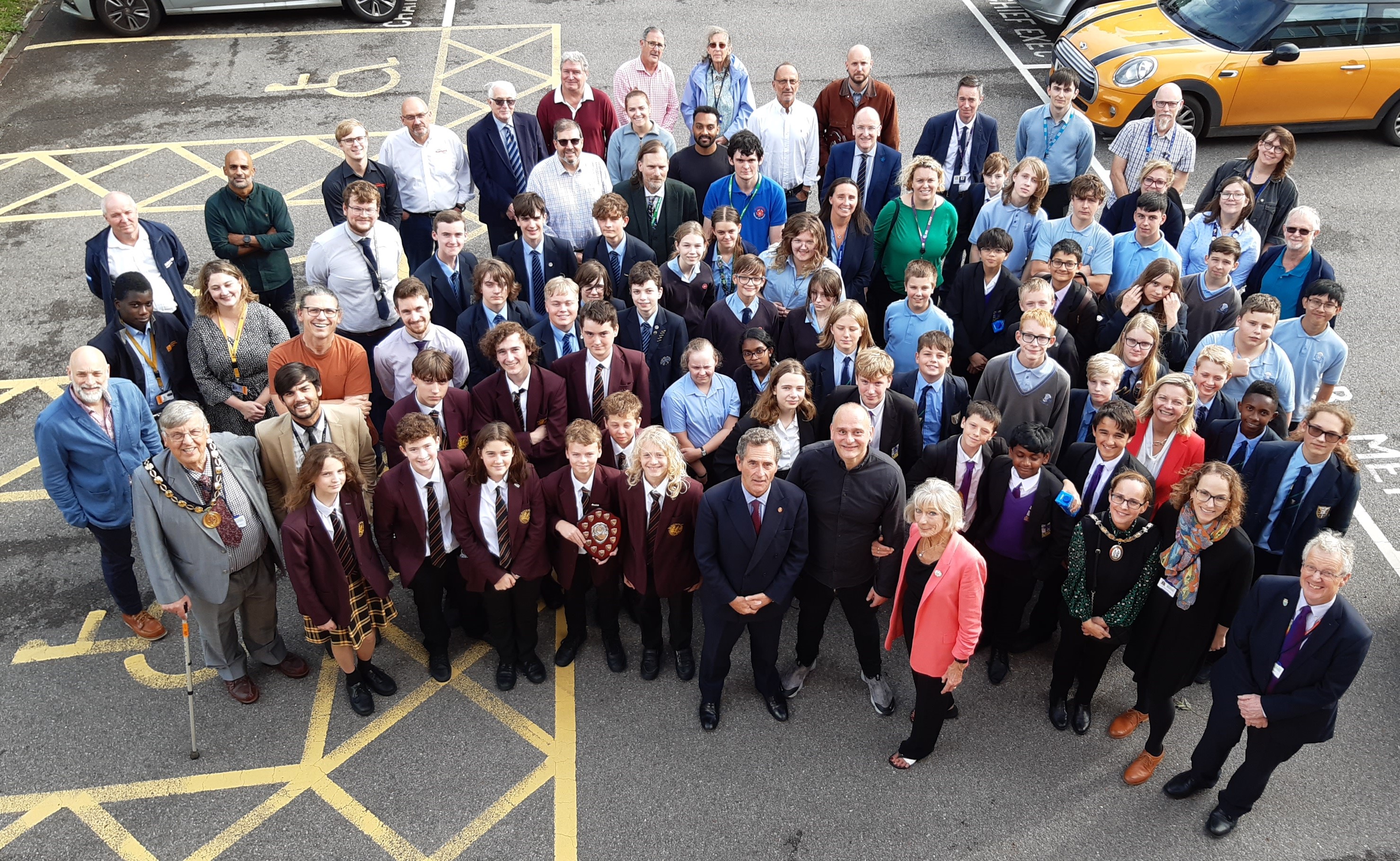 Mid Sussex District Council has announced its continued support for the Mid Sussex STEM Challenge at the launch of the event on Friday 13 October. 
The launch event was held in the Mid Sussex District Council Chamber and was attended by students from local secondary schools, cabinet members from Mid Sussex District Council, all three town Mayors, the local MP, and the Vice Lord-Lieutenant of West Sussex. 
Councillor Ian Gibson, Cabinet Member for Sustainable Economy and Housing at Mid Sussex District Council, shared: "The Mid Sussex STEM challenge is a fantastic event and I am thrilled that we are able to support the challenge for another year. STEM skills are in high demand across our district and so it is great to have the opportunity to support initiatives that inspire the next generation.  
"I look forward to following the progress of those taking part and can't wait to see the results of their creativity at Borde Hill Gardens on 28 June. Across the district, we are lucky to have many innovative businesses that use STEM skills to advance the real world every day. It's terrific that these local businesses are investing their time in developing the skills of the next generation to enable them to build a strong future economy." 
This year nine secondary schools have submitted teams that will work to build a hovercraft. Each school is partnered with a STEM ambassador from a local business to help them put their STEM learning into context and bring them into the workplace.  
Chairman of Haywards Heath Town Team, Ruth de Mierre, added: "Research shows that, in the South East, we'll need at least 30,000 engineers a year;  so, when our Haywards Heath Town Team heard of the skills required by many local companies we, with their support, set up our STEM Challenge to inspire our students with the diverse opportunities and excitement which could be their future.  
"All types of engineering and medical companies have come together to ensure that students can understand just what a diverse and successful career lies ahead by continuing with Science, Technology, Engineering and Maths subjects. I am extremely grateful to the local businesses that are getting involved with this initiative as well as Mid Sussex District Council for their continued support because the students taking part ARE our future; not only for our economy but our environment and for our health. You never know, some of them may well be part of the breakthrough to find a cure to eliminate cancer forever or, follow Professor Hensinger's example and allow us all to be 'transported' without getting in our cars!" 
Each team will be charged with designing and assembling a hovercraft to a required specification that meets the challenges. 
The challenge is organised by the Haywards Heath Town Team and this year local businesses supporting the initiative include Thales, Conti Engineering, Nuffield Hospital, and Balfour Beatty.