Mid Sussex Applauds winners announced
PR2316/PS/JB - 25/11/2020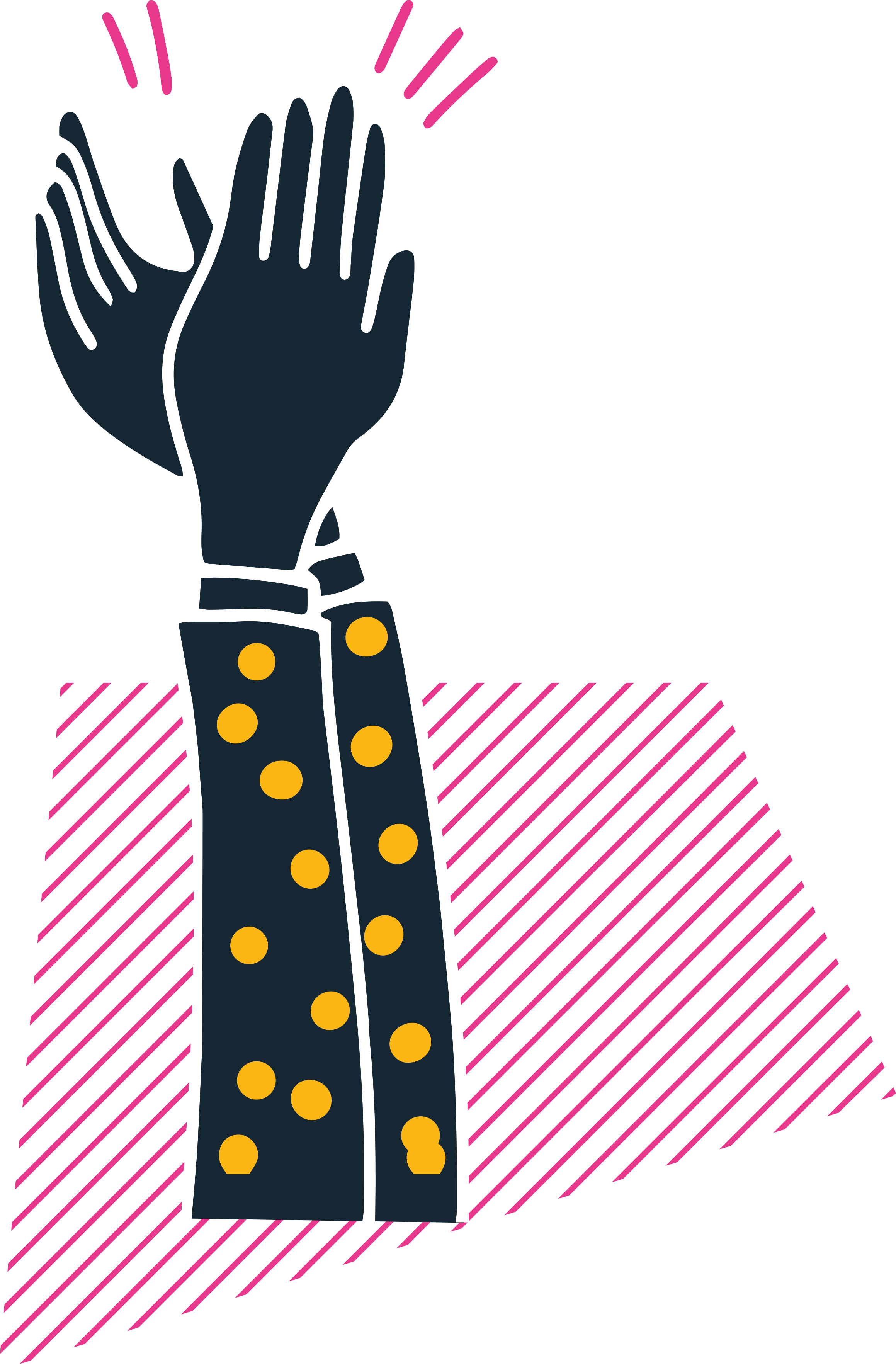 Amazing individuals, groups and businesses from across the district are being celebrated in this year's Mid Sussex Applauds Awards.
Mid Sussex Applauds seeks to recognise those who go above and beyond in their efforts for our community. Chairman of Mid Sussex District Council, Councillor Colin Trumble commented, "It is truly heart-warming to read the stories of everyone nominated. Living through extraordinary times has highlighted how fantastic our community is and how people really step up in times of adversity. Huge congratulations to everyone awarded and those commended, they really are stars in our community."
Awards were made in the following eight categories -
Stronger Together Award winner, Sarah Collyer
Sarah was nominated for the "brilliant job as part of the East Grinstead Action Group team" in addition to the many other community groups she is involved in.

Highly Commended – Jane Cheshire (Sayers Common) and Anne Stone (East Grinstead).
Commended - Andi Frost, Jane Green, Kathryn Hibbert-Little, Vicky Jones, Barbara King, Graham Meeres and Jahan Tarana.
Take Pride in Mid Sussex Award (sponsored by ID Verde) winner, Joanne Clayton
Joanne operates a Terracycle drop off point from her home in Haywards Heath on a voluntary basis. 'Although she has not kept a record of the amount of waste this scheme has saved from landfill to date, Joanne believes it to be hundreds of kilos!'
Young Achiever Award joint winners, – Zac Lammas and Kieran Thompson
Zac's fortitude and spirit has been paramount in his recovery following a catastrophic injury in 2018. 'He inspires everyone he meets with his cheerful attitude, good humour, and positivity. He is a true inspiration to all, achieving so much in the relatively short period since his injury.'
During lockdown Kieran was self-isolating but on his daily walk he decided to spread some cheer by dressing as Spider-Man. This took him all over Burgess Hill and he also started raising money for the NHS and has managed to raise over £2500 so far. 'This young man is a real-life superhero!'
Stronger Communities Award joint winners – Haywards Heath Covid-19 Mutual Aid Group, Horsted Helpers, Hurstpierpoint Covid-19 Neighbours Support Group.
The judges felt it was impossible to split the amazing community spirit shown by these three groups, so it was decided to recognise all three as joint winners in this category.
Highly Commended – Craig Davis.
Commended: Befriended.org, Escape Youth Club, Mid Sussex Voluntary Action, Sayers Common Community Shop, Sussex EDS and Hypermobility, Together in Sussex, With you in Mind (Sussex Oakleaf, Clarion Futures and Avetrade).
Business in the Community Award winner, Tarana, Turners Hill
The Tarana Restaurant in Turners Hill owned by Jahan received lots of nominations for their amazing support during the Covid pandemic. "He has given hours on a voluntary basis cooking and delivering Indian meals during the Covid-19 pandemic. He doesn't ask for anything in return and has been delivering to local hospitals, care home, doctors' surgeries, schools and a whole lot more". "
Highly Commended - ABCOM (Yan Davies), Victory Inn Staplefield.
Commended - Anthony Hole + Sons Bicycle Shop, Ariel Company Theatre, Central Stores (Turners Hill), Mid Sussex Wood Recycling Project, Mobile Commercials Ltd, Mug Tree Tea Room, Paul's Greengrocer (Lindfield), Sayers Common Community Village Shop, Silvas Coffee Shop, Village Shop (Horsted Keynes)
Young Volunteer of the Year Award winner, Thomas Martin (Scaynes Hill)
When the local church realised that online communication was going to be vital during lockdown, they knew they needed help, and Thomas willingly stepped up. "He has been the hub around which many people connect and deserves recognition for being so essential to the community - not just the church, but the rest of the village too."
Highly Commended – Connor Murphy
Commended – Charlotte Curran, Lara Holti Wickens, Rebecca Mummery, Leo Rimmer, Ellah Sasson, Kieran Thompson.
Good Sport Award (sponsored by Places Leisure) winner, Tony Bristow
Tony Bristow was nominated in recognition of his outstanding contribution to Southdown Football Club where until his recent retirement was involved for over 25 years. "We are extremely grateful for the tireless time and effort he has put into making Southdown FC the inclusive, friendly local club it is today."
Highly Commended – Robert Ruff (posthumous)
Robert (Bob) Ruff "helped many athletes, both juniors and seniors, to reach their full potential." Sadly, he died in August 2020, but Haywards Heath Harriers wanted to recognise his 20+ year commitment with this nomination.
Commended – Sue Best, Mid Sussex Active.
Lifetime Achievement Award winner, Jackie Cooper
As Chairperson of Burgess Hill Youth Club Jackie runs youth club sessions, looking after the building, the volunteer staff and the young people. She helps organise the Young Carer's Program in Mid Sussex and helps the preparation and delivery of food parcels each Christmas in the area, and more recently food parcels in connection with the Covid-19 pandemic. She is also a Trustee of the Harambee Boys Centre in Kenya which is a place for homeless boys aged 5 to 19 years.
In January 2020 she received the British Citizen Award for being an Independent Custody Visitor for over 25 years, she is Treasurer of the Dolphin Ladies swimming club and lastly, the Trustee in charge of Safeguarding for Sussex Clubs for Young People.
"Jackie has a whole town of kids that love and respect her and she's a wonderful hard working, helpful and knowledgeable lady."
Highly Commended – Peter Heasman
Commended – Tony Bristow, Jane Green, Carol Jefferies, Mike Livesey, Beverly Newman, Dave Parsons.
Despite being unable to host an awards event Councillor Trumble and the High Sheriff will fully recognise and celebrate the stories of all involved in a film to be released later in the year.
Ends